You cannot have Star Wars without the loveable R2-D2 and C-3PO. They've been in the franchise since the beginning, and it wouldn't be the same without them. So who are they, and how do they fit into the story? That's what this post is about.
This post only dives into canon screen media, so there will be no references to books, games and comics.
We will break the characters down individually as R2-D2 and C-3PO spend more time apart than they do together. So, let's jump into hyperdrive. Also, this post will focus on the prequel era and the Clone Wars, as there's so much information.
C-3PO: Protocol Droid
C-3PO, affectionately known as simply 3PO, was constructed by Anakin Skywalker on Tatooine to help his mother, Shmi Skywalker. When Shmi married Cliegg Lars, the droid followed her into his service. After Shmi's death, C-3PO journeyed with Anakin and Senator Padmé Amidala to Geonosis, where his head was knocked off his body inside the droid factory.
Later, he and R2-D2 are the only witnesses to Anakin and Padmé's wedding on Naboo. C-3PO would be presented to the senator as a wedding gift from her new husband. Since he wasn't useful for most combat missions, 3PO would help his mistress wherever possible.
C-3PO was also known to be a bit of a klutz, despite calling Jar Jar Binks out for the same thing. Jar Jar destroying Padmé's ship, anyone?
The droid's service to Padmé ended upon her death, and he and R2 found themselves under the ownership of Bail Organa, who ordered C-3PO's memory to be wiped, so he didn't blab to the enemy if he was captured.
C-3PO would later serve Anakin and Padmé's twin children, Luke and Leia. However, after the destruction of the second Death Star, he helps Leia more than Luke.
R2-D2: Astromech
R2-D2 was Queen Amidala's ship's only surviving astromech droid in The Phantom Menace. Upon meeting C-3PO on Tatooine, when Padmé and her crew are stranded, the two droids would become friendly but would part ways soon after. However, they would reunite a decade after Anakin and Padmé returned to Tatooine looking for Shmi Skywalker.
R2-D2 and C-3PO would be the only witnesses to Anakin and Padmé's secret wedding on Naboo. During the Clone Wars, R2 forms a close bond with Skywalker's Padawan, Ahsoka Tano, who would affectionately call him "Artooie." This friendship would last many years, even after Anakin's death when he served under Anakin and Padmé's son, Luke Skywalker.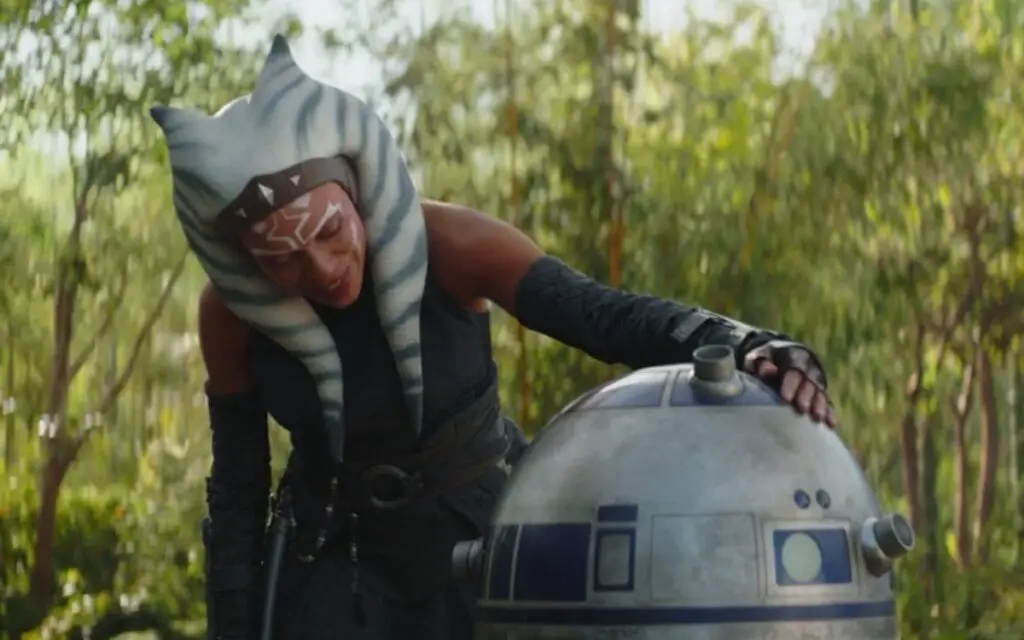 Of him and 3PO, R2 was the less cautious one. He jumped at a situation and came out unscathed. However, 3PO would be careful and get into trouble, like when Chewbacca tried to put him back together after he was blown apart during the Empire Strikes Back.