Nothing is ever good enough for Meghan Markle. We've already discussed the situation with Pippa Middleton's wedding, but there's more. So, this time, a story came out in the Daily Star, which is notorious for shading the Sussexes. In the piece, Camilla Tominey, who works for the Telegraph, spoke about Markle's disdain for her sister-in-law, Catherine, getting first dibs on fashion designers, allegedly proclaiming, "She's not the Queen!" Or something to that effect.
Here's the thing. Catherine will someday be Queen Consort, and what will Meghan be? Oh, right. She will still be the Duchess of Sussex. There is a hierarchy that Markle doesn't seem to understand is there for a reason. She is not as crucial as the Princess of Wales is.
Marry The Heir Then Maybe You'll Get First Dibs
If Meghan wanted to get first dibs on fashion designers, she should have married William. But, again, Catherine got there first. Not to mention, William sees straight through his sister-in-law, so there is no way he would've fallen for her succubus ways. Yes, I meant to type that.
Most of the outfits Meghan wore, as a royal, show she has no flare for fashion. Her pants often have no proper hem, and her formal dresses don't fit her properly. For example, look at the disastrous Endeavor dress she wore, which didn't even look good on the model, according to some.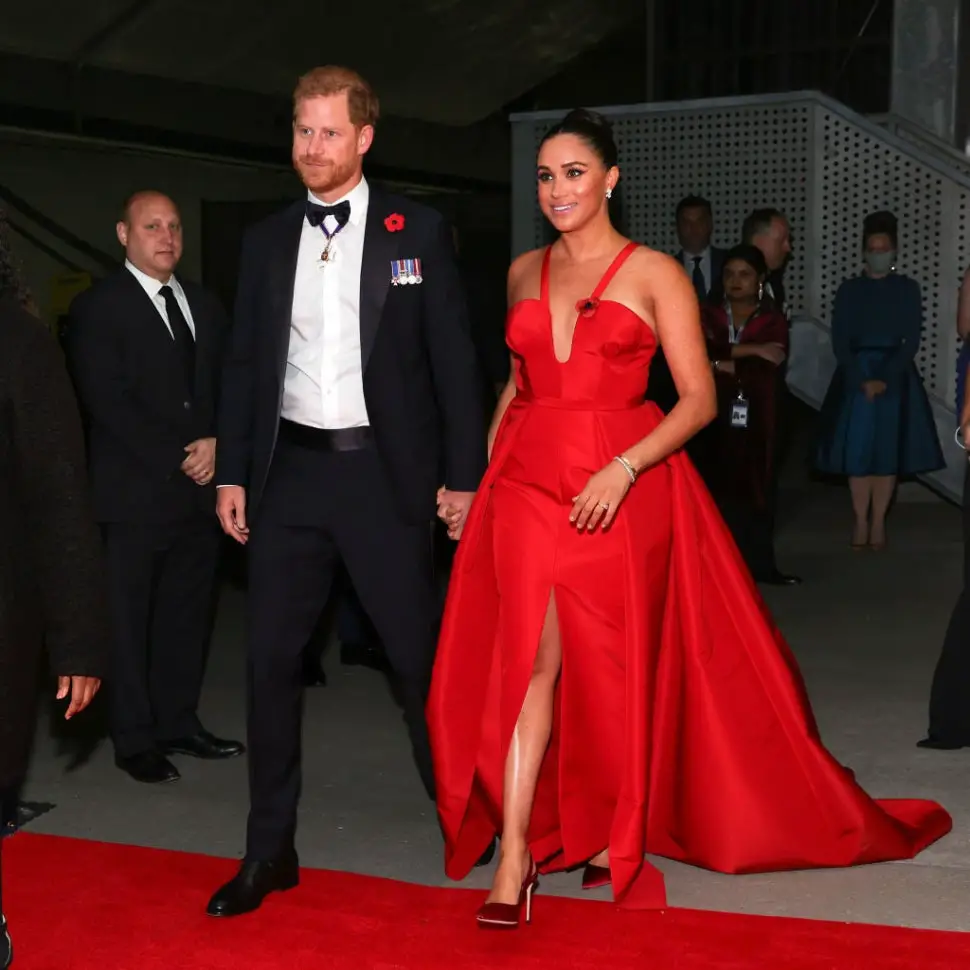 The Green Dress Monstrosity And No One Knew Meghan Was Biracial
This has to be one of the worst looks Meghan has ever worn as the Duchess of Sussex. We know there were fittings for the dress because they showed it in the Netflix docuseries. There was also that caped monstrosity for the 2020 Commonwealth Day service, which despite fittings, looked terrible.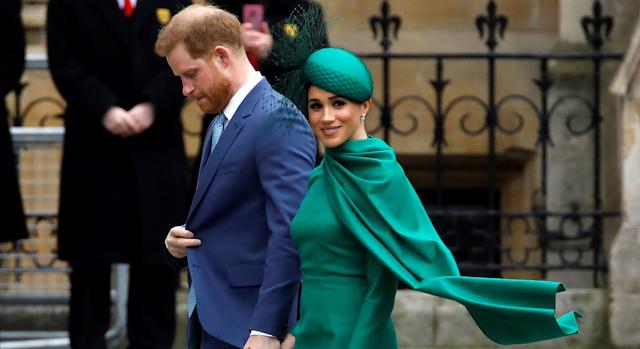 Meghan believes she is more of a trendsetter than Catherine because she is a woman of colour, something she never identified with until she got with Harry. In his book, Revenge, Tom Bower wrote that not even Aaron Korsh, the creator of Suits, knew she was biracial until after she'd been cast as Rachel Zane. This explains why Wendell Pierce was cast as her father from Season 2 onwards.
When it was announced that Pierce had been cast as Rachel's dad, some fans were unhappy, having spent the entire first season thinking she was caucasian. But let's be honest; Meghan looks more white than black.
Two Duchesses; The Same Fashion Designer
Let's go back to the fashion dilemma. So, according to the Daily Star article, Meghan and Catherine loved the designer Erdem Moralıoğlu. The then-Duchess of Cambridge got first dibs because of where she sat in the pecking order of royal wives.
Also, it never occurred to Meghan that Catherine has more experience as a royal than she does. She was William's on-off girlfriend for a decade before they got married. Just because you come into a new experience doesn't mean you know immediately what to do. Markle thought she could get whatever she wanted due to her skin tone.
Not to mention, fashion designers would instead clamber to dress the future Queen Consort over the wife of the fifth in line.
When Katy Perry Calls Out Your Wedding Dress Disaster
One more thing before we end this post around the time of the wedding, Katy Perry, the partner of Orlando Bloom, told People Magazine that Meghan's wedding dress didn't fit her. But, funnily enough, Katy and Orlando would be the Sussexes' neighbours in Montecito. Not to mention, Orlando would voice Harry in the animated series, The Prince.
You know things will go down the drain fast if Katy Perry calls out an ill-fitting wedding dress. She knows a thing or five about fashion as she is well-known for her outrageous outfits. Cupcake bra, anyone? She's like Lady Gaga, but without the need to wear meat as a dress.