Meghan Markle seems to do a lot of crying and collapsing into other people's arms, mainly other men. So let's take a look at some of these incidents. As I've said in previous posts, I don't usually cover non-stories, but I love a good dramatic pattern.
So, let's begin with a crying incident seen in the Netflix docuseries.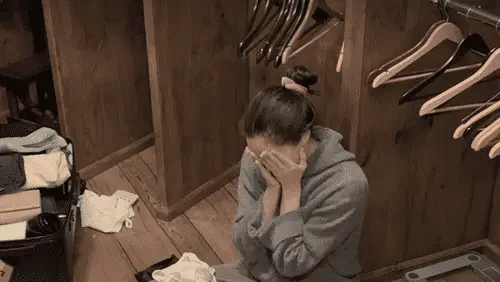 This is one of the more recognisable crying incidents that has been documented. Now, we know that Meghan is well-versed in being able to cry on cue from her left eye, courtesy of Princess Tiffany on YouTube.
The Laughing Act And The South African Fire Story
There is one from the Netflix docuseries where Meghan sits on a chair with the Hérmes blanket behind her and her phone in her hand. She wasn't crying like the trailer for the series depicted. Instead, she was laughing because she won the Mail on Sunday court case on a technicality, not that she sees it that way.
Moreover, multiple stories about Meghan collapsing into other people's arms have come out. Mainly other men. One was a bodyguard after she left the UK. We do not believe any of these "collapsing" stories are true.
If there's one thing Harry and Meghan love doing, it's dramatising everything. One example is the story Meghan told on her podcast Archetypes about a fire in Archie's South African nursery and how everyone was crying, especially the nanny. She made it sound like the whole room was alight and that her son was in the room at the time. She said that he was with the nanny when the alleged incident happened. But, again, we don't believe this for a second.
Firstly, if there were a fire, it would have been reported on, given how serious it would've been. Secondly, multiple people on the tour said there was no fire. Meghan claims that the palace covered the story up. No, they didn't. Thirdly, if a family member were in danger, they would've had a statement put out, or it would've been caught on camera.
Harry Alleged Found Meghan Crying On The Floor After Bridesmaid Fitting Drama
Our next crying story is the story Harry mentions in Spare, where he found Meghan on the floor crying after she had a fight with Catherine over Charlotte's bridesmaid dress. Again, he dramatised it to get people to sympathise with his wife. Did this happen? In Harry's head, yes. He has even said that his mind doesn't remember things as it should. Hmm. Perhaps it has to do with the drugs? Just a thought.
Here's the thing that neither Harry nor Meghan realise. They talk so much, and the public fact-checks almost everything they say. Even the "evil media" is beginning to look into their claims.
The Collapsing That Involved The Miscarriage
There have been three different versions of the miscarriage story. The first is what Meghan mentions in her New York Times op-ed, The Losses We Share. The second is what Abigail Spencer said during the Netflix show. Story number three comes from Spare, where Harry claims that Meghan sat up multiple nights while trying to find a way to stop her friends' identities from being put out during the Mail on Sunday court case.
All three stories have Meghan collapsing. Two of three stories say she was holding Archie. The third one, to our knowledge, doesn't reference him at all.
So Much Crying From The Left Eye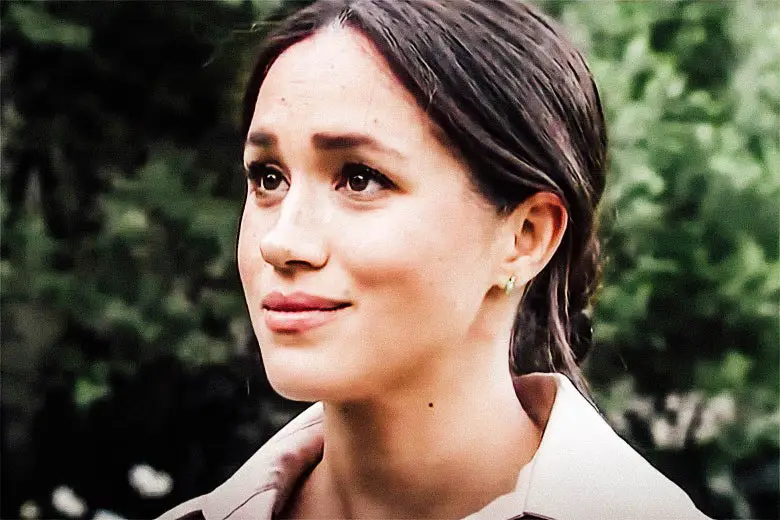 The last couple of crying stories we have is the South Africa cry-a-thon, where she tells Tom Bradby that no one asked her if she was okay when she should've asked the impoverished people of South Africa if they were OK given many people were living day to day on metaphorical fumes, not knowing if they were going to eat or be able to clothe their children.
Finally, crying story number two is how Meghan cried from her left eye during the Queen's funeral. Did she care about the Queen? No, we don't believe so.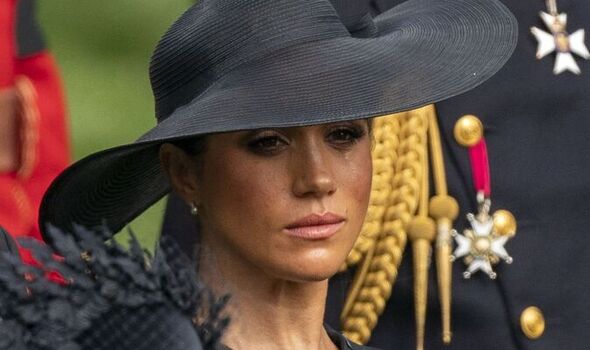 Markle would not have been at the funeral if the Queen had died when Meghan was not in the country. She would have found some excuse not to be there like she did with Prince Philip's funeral. The whole "I'm too pregnant to fly" narrative doesn't wash because she was able to go to New York for the baby shower when she was eight months along.