Is Meghan Markle looking for her next husband? That is the rumour that has been milling about for the last few days. So, who is her 'alleged' target? It's 89-year-old billionaire Gordon Getty. Now, if that last name sounds familiar, it should. The family owns the stock images company Getty images. Also, one of the relatives is actor Baltazar Getty, who appeared as one of Rose McGowan's boyfriends in the original series, Charmed.
Anyway, the rumour that has been swirling entails Meghan spending a lot of time at the Pink Palace at the Beverly Hills hotel, where Gordon Getty spends much of his time.
Who Is Gordon Getty? Sabine Getty Comes Out Swinging
Now, a quick little rundown of Gordon Getty. He had seven children. He had three daughters with his long-time mistress and four with his late wife, Ann Getty. One of his sons died in 2015. It has been said that Ann was well aware of her husband's second family.
The rumour claims that Meghan spends much of her time visiting Gordon and that his family is worried. However, it is also no secret that his family have no love for her. Moreover, Sabine Getty, the wife of Joseph Getty, a member of the famed Getty family and a renowned jewellery designer, has stated multiple times that she doesn't like Markle. Montecito Polo on Twitter posted screenshots from Mrs Getty's Instagram stories talking about Meghan's apparent obsession with Princess Diana.
She also dubbed the Netflix whinge fest (our words, not hers) a colossal waste of time. There have also been other incidents where Sabine Getty has taken swipes at Meghan and Harry. One example is seen in this Guest of a Guest post.
Sabine's Royal Clients
Sabine is tied to the British royals as Princess Beatrice is one of her jewellery clients and was a guest at Princess Eugenie's wedding.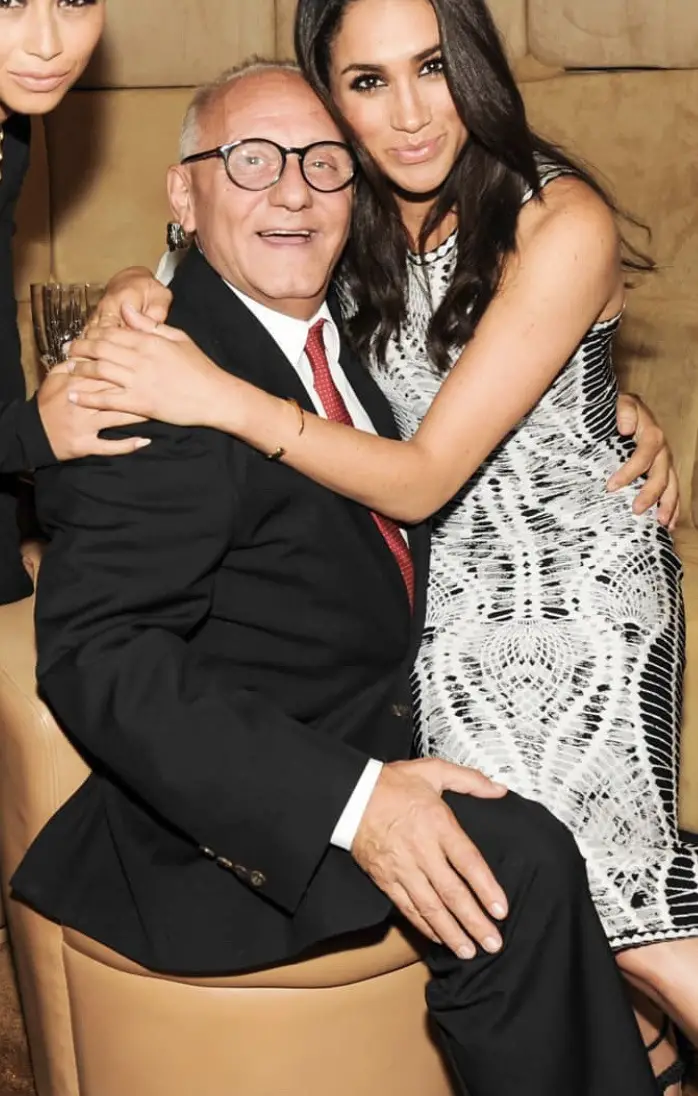 Outside of his wandering eye, Gordon is said to be very generous. It is believed that Meghan has been telling him a sob story about how she feels unsafe and has been hinting at wanting up to $20-$30 million for a mansion.
The information allegedly was said to Lady C, who then mentioned it in one of her videos.
Finally, if the rumour is true, it would not be the first time Meghan has cosied up to an older man. Before she dated Harry, there was a famous photo of Markle in the lap of an elderly gentleman.