Tom Bower knows how to dig into people's pasts. Over the years, we've covered a series of stories revolving around the Sussexes that we had no idea whether or not they were true. However, Tom Bower's new book, Revenge: Meghan, Harry and the war between the Windsors, has confirmed and, therefore, proven that a number of these were accurate.
Bower has a proven track record of accurate reporting stories, and his book on the Sussexes is no different. Now, I haven't read the whole book. I'm not even a quarter of the way through it yet. However, I have seen people mention things online about it. So, I'm marking this article as spoilers for those who have not read the book yet or haven't gotten their copy.
I've got the Apple Books version which is easier for me as I can highlight stuff as I go. Before I forget, check my previous article on the rumours that were NOT included in the book. I've also written about Meghan's friends using her as Bower, reveals that many of them used her to elevate themselves. So without further ado, let's go.
1. Meghan DID Make Catherine Cry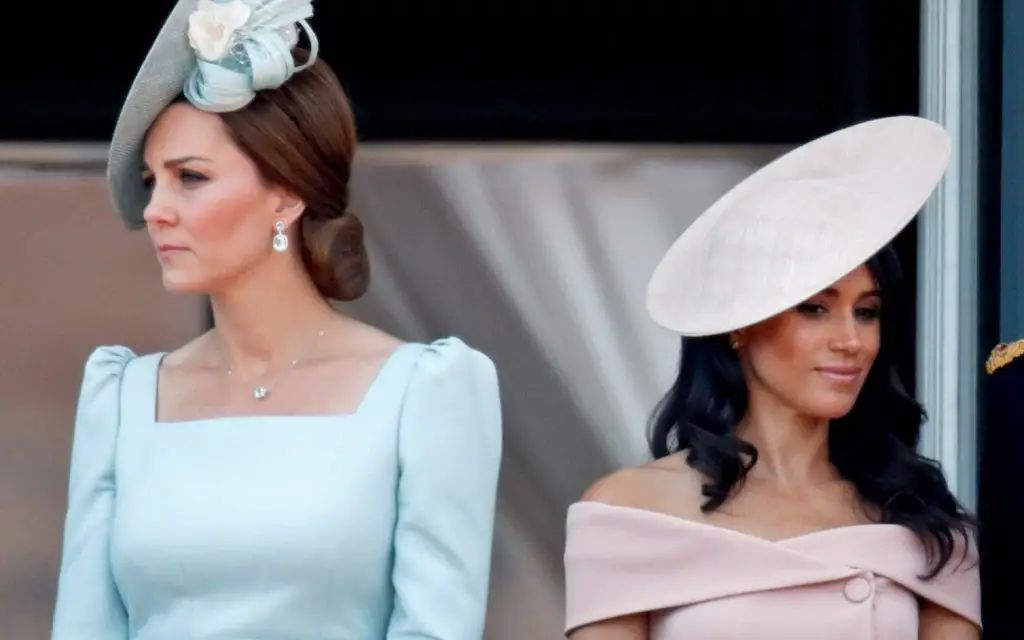 One of the biggest stories that came out during Harry and Meghan's time as working royals was that the Duchess of Sussex had made Catherine, Duchess of Cambridge, cry. Camilla Tominey was the one who initially reported the story, and the Sussexes' rabid fan club went after her, accusing her of lying and making a hashtag trend on Twitter.
However, it appears the story has been proven to be true. According to Tom Bower's book, Catherine had a few choice words about the hem on Princess Charlotte's bridesmaid dress. There was also a disagreement over the tights, as it was reported.
Bower's reporting debunks what Meghan told Oprah about Catherine making her cry. It needs to be taken into account that Markle didn't care that Catherine had only just given birth to Prince Louis. Also, it didn't help that Mulroney agreed with everything Meghan said. Catherine took Meghan flowers and then slammed the door in her face, and the flowers were thrown out is proven to be true.
One last thing before we jump into point number two. Catherine also told Meghan when she gave her the flowers that, she didn't like that she was being cruel to the staff.
2. Meghan DID Bully Princess Charlotte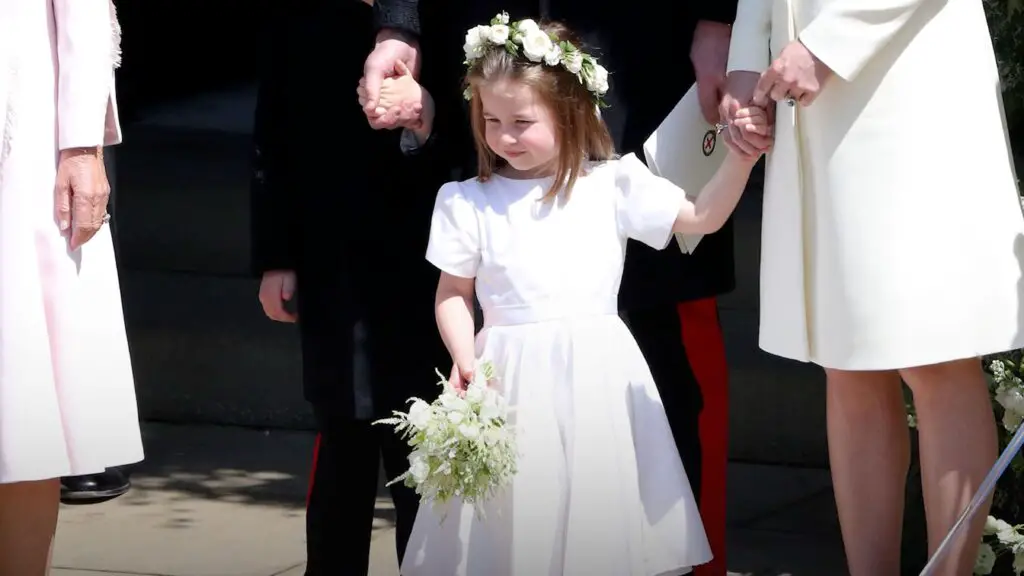 Remember the rumour that was going around where Meghan, Jessica and Ivy Mulroney allegedly bullied Princess Charlotte? Well, that story is confirmed to be true. While it is not said outright, Markle implied that her soon-to-be niece was fat. Charlotte was three-year-old at the time. Who the HELL bullies a three-year-old or anyone? Meghan is not a kind person, and Tom Bower sums it up in this book.
It is also confirmed that Meghan showed favouritism towards Ivy Mulroney. The wedding dress designer, Clare Waight Keller, witnessed a lot of stuff. I heard somewhere that Waight Keller isn't a great lady. That's just a RUMOUR and is NOT in the book.
3. Meghan's Childhood Friends Confirmed That Meghan DID Know About The Royals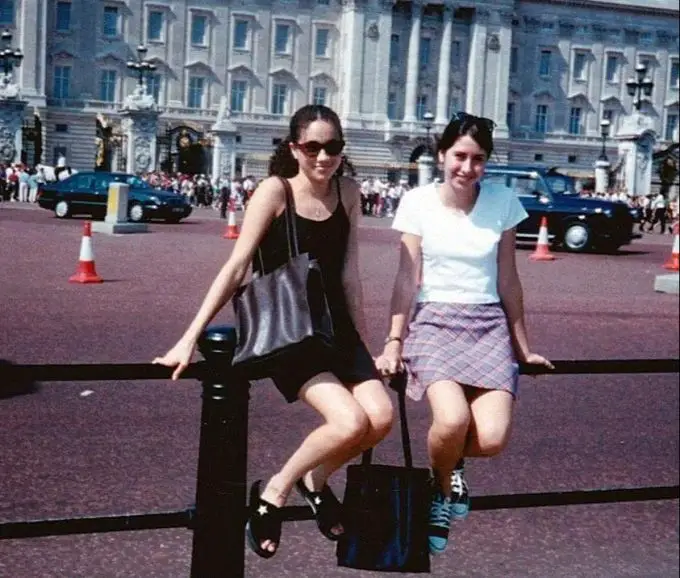 Tom Bower has proven time and again that the Sussexes are liars. There's a part in the book where he confirms that Meghan DID know about the royals. Her former best friend Ninaki "Nikki" Priddy and Suzy Ardakanis confirmed that she was obsessed with Princess Diana.
As Andrew Morton, Princess Diana's biographer, said in his book Meghan: A Hollywood Princess, Meghan had a copy of his Diana biography on her bookshelf. It is also confirmed that Meghan and her friends watched Diana and Charles' 1981 wedding on VHS.
Also, the friends watched Diana's 1997 funeral, where the Wales brothers walked behind their mother's coffin with their father, grandfather and uncle. It would have been tough to miss twelve-year-old Harry and the envelope sitting on top of Diana's coffin in his handwriting.
4. Harry Was Cut Off From Friends Who Disagreed With Meghan's Ideologies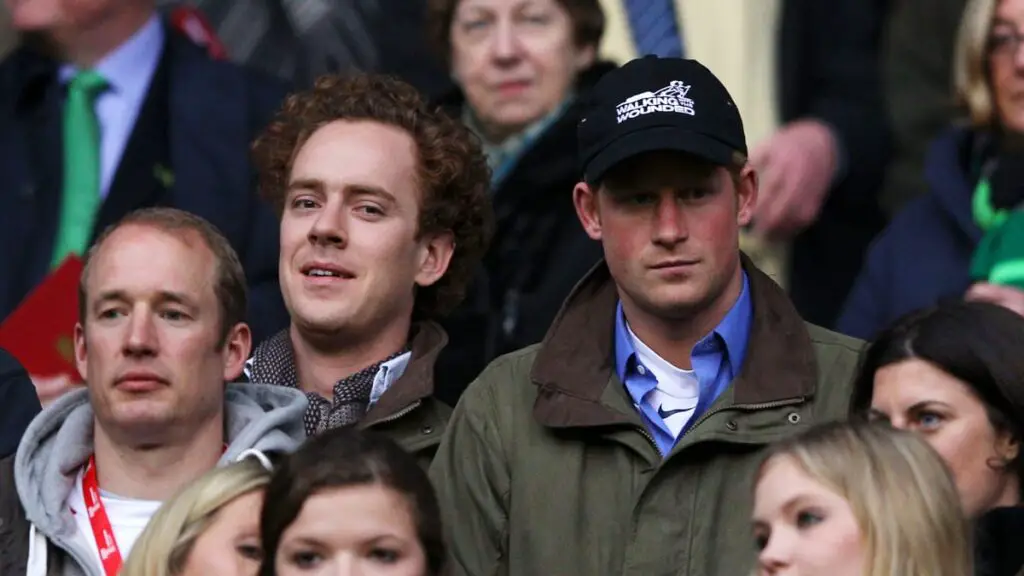 When Meghan met a lot of Harry's Eton friends and their partners, she made it known very quickly that she didn't like them. She found them to be bigoted towards people and incredibly sexist. Pot meet kettle! Anyway, Tom Bower has confirmed that Harry had to drop any friend that didn't agree with Meghan's ideologies.
One of these friends was Tom "Skippy" Inskip, whose wedding Meghan would later run around and strike poses for her hired paparazzi photos. Also, many of Harry's friends were subsequently invited to the wedding, but not the reception. Instead, those spots were reserved for the A-list celebrities the couple didn't even know.
5. There Was A Confirmed Altercation Regarding The Tiara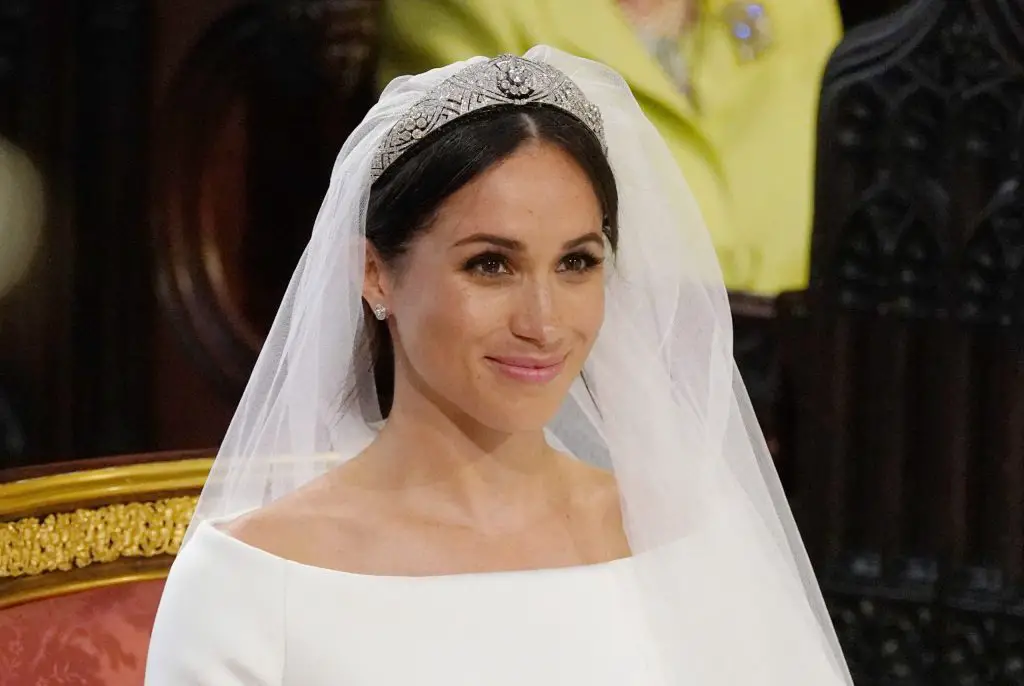 Ah, yes. Tiara gate. Apparently, this did happen. According to Tom Bower, Meghan was determined to get an emerald tiara. However, she was told "no". The story about the hairdresser flying in and wanting the tiara for hair trials was proven to be true too. It had to be explained that the tiaras were priceless jewels that were not loaned out for hair trials.
This allegedly led to a fight between Harry and Angela Kelly, the Queen's dresser and keeper of the tiaras. Harry allegedly accused Kelly of either not being fast enough or not caring what his precious fiancée wanted. I'm not sure, as I've only read this bit in passing. I might need to update this section when I get to it.
6. The Queen Was NOT Asked About Using "Lilibet"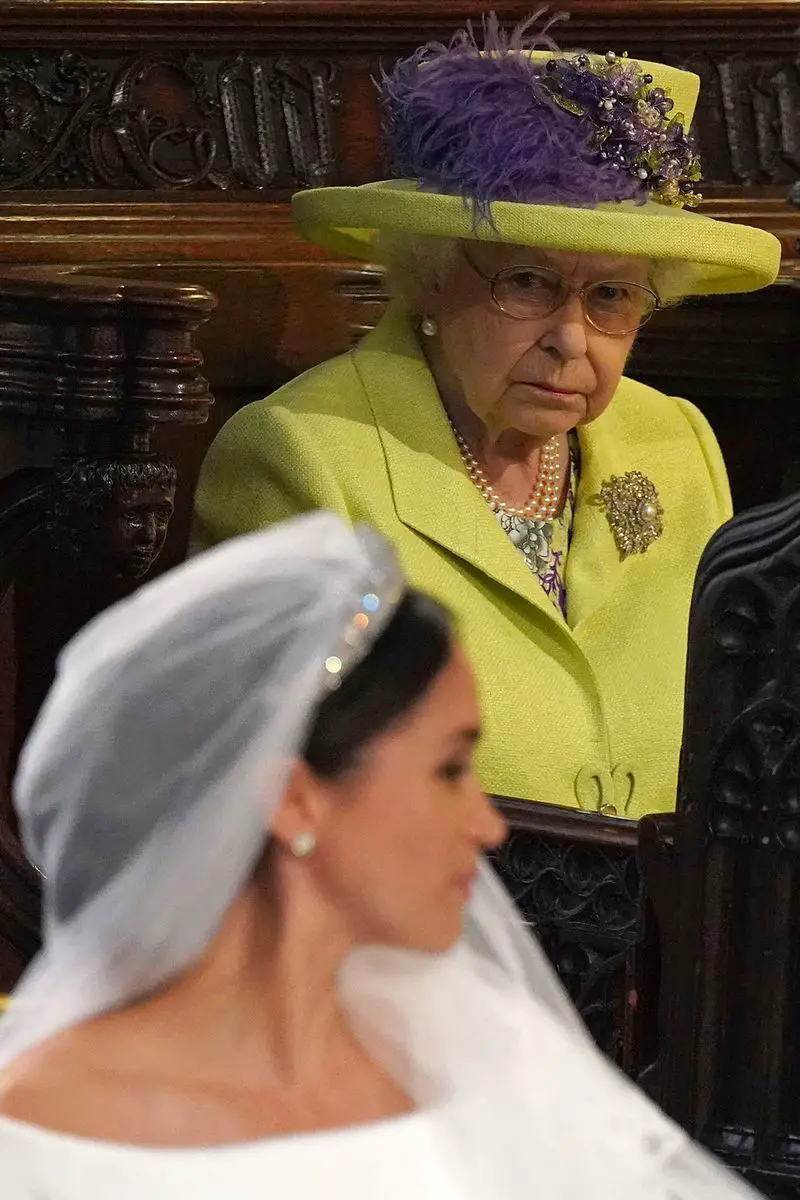 So, we all know the story by now of how the Sussexes named their daughter Lilibet. But, then, there was the drama regarding whether they asked the Queen's permission to use her deeply personal nickname. Now, I want to point out the difference between asking and telling.
Meghan and Harry TOLD the Queen. They did not ASK. This was proven by Tom Bower, who wrote that on the day of Lili's birth, Meghan had their business team, or whoever it was, reserve domain names, which I'll come to a little later.
7. Meghan DID Google Harry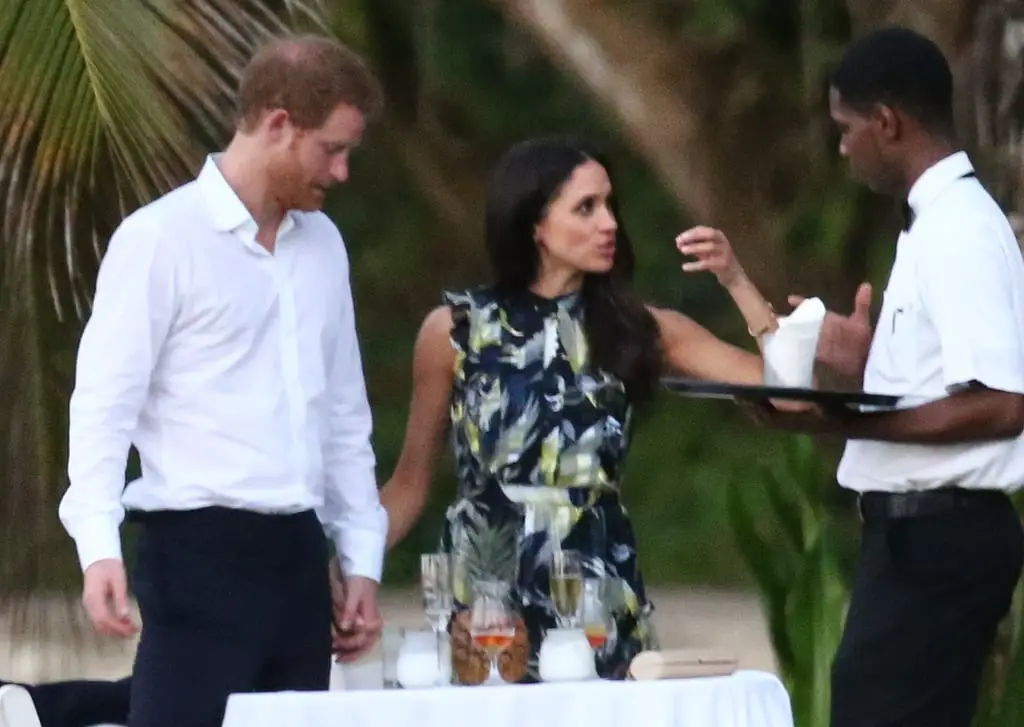 Gina Nelthorpe-Cowne, a former friend and agent of Meghan's, confirmed that Meghan DID Google Harry before she met him. So, this is one aspect that Omid Scobie got right in Finding Freedom. Also, we know from the privacy court case regarding Meghan's letter to her dad that she and Harry were involved in the book's creation.
So, the narrative she gave Oprah about never looking Harry up online was conjured from up her ass. That's the issue with Meghan. There's one version out there, and then she conjures up another story every time she reinvents herself.
8. All Meghan Cared About The Fame And This Is Why She Married Harry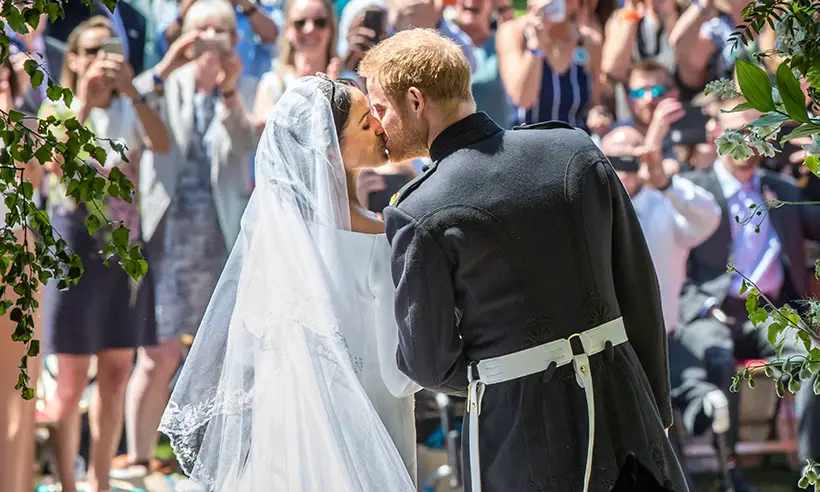 It was backed up several times in Tom Bower's book that Meghan was always obsessed with fame. Her former friends saw it. Her father and ex-husband saw it. The other people she dumped knew it. The list goes on.
It's proven even in photos from recent events that Meghan only married Harry for the status. All her smiling, while he looks miserable and downtrodden, has confirmed that the Sussexes' marriage is running on fumes.
Multiple people said Meghan always dreamed of being famous, and Mister Bower makes it clear throughout his book.
9. Meghan Had A Domain Registered For Lili On The Day Of Her Birth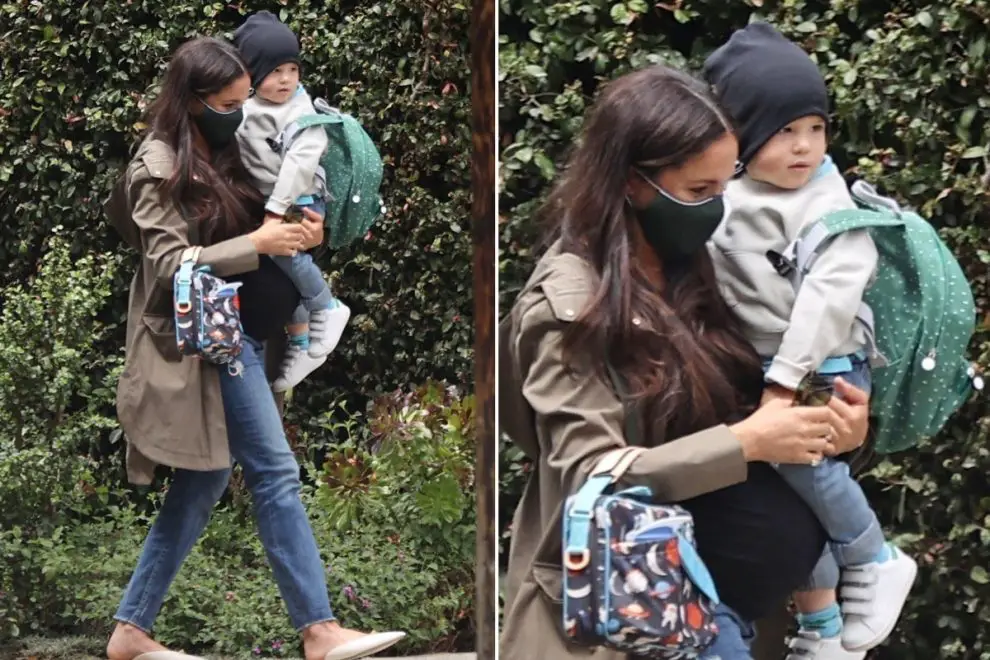 For our second last point, it has been proven that Meghan registered lilibetdiana.com on the day of Lili's birth. This demonstrates that she and Harry did NOT ask the Queen's permission to use her private nickname for their daughter's name. This is not the first time she has done this. She did it with Archie, and she did it with herself when she got with Harry.
10. There Was Almost No Reference To Race Regarding Meghan Until She Got With Harry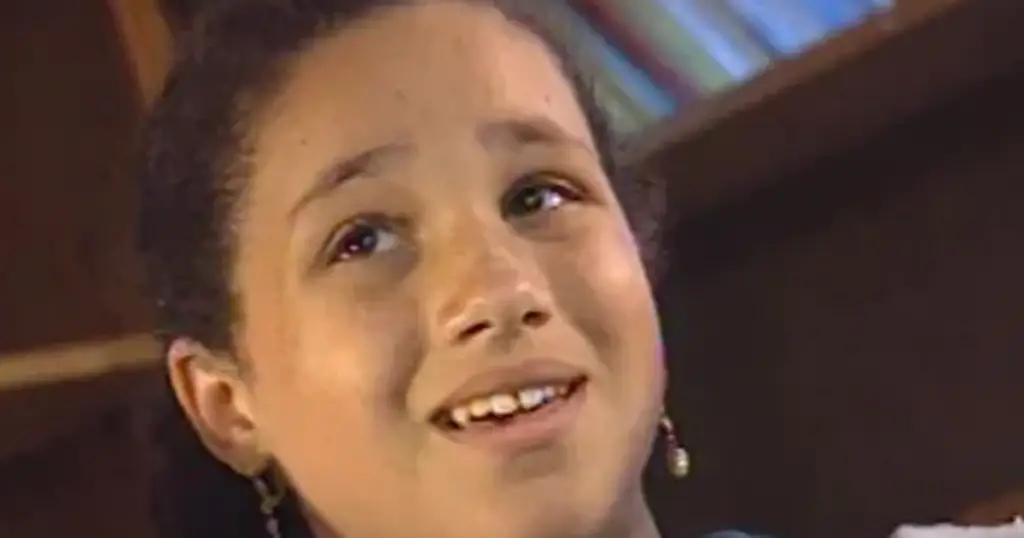 Finally, we reach the end of this article. Thomas Markle says that Meghan never had an issue with her race, and it was never bought up except for two instances. Bower mentions an alleged run-in Doria had on the road where a white person verbally abused her while Meghan was in the car with her. The second was the 'Draw Your Own Box' thing.
Meghan's ethnicity, while she was on Suits, was never a problem as it wasn't mentioned until the introduction of Wendell Pierce's Robert Zane. Before his appearance, the audience had zero clue that Rachel Zane, Meghan's character, was mixed-race. However, I remember reading a couple of days ago that some fans were upset that Robert was black, making Rachel biracial.