The 2023 Commonwealth service was almost peaceful for the British Royals, despite the protests across the road from Westminster Abbey. Brittany of the Royal News Network mentioned the protestors being super loud while she was there reporting. Be sure to check out her video on the event.
Moving on, it was a great event to see the senior working royals out together in one place. This was also the first senior royal gathering since Prince Edward was given the Edinburgh dukedom. Sophie, the Duchess of Edinburgh (wow, that still sounds good, but weird to say), looked amazing, but so did Catherine, the Princess of Wales.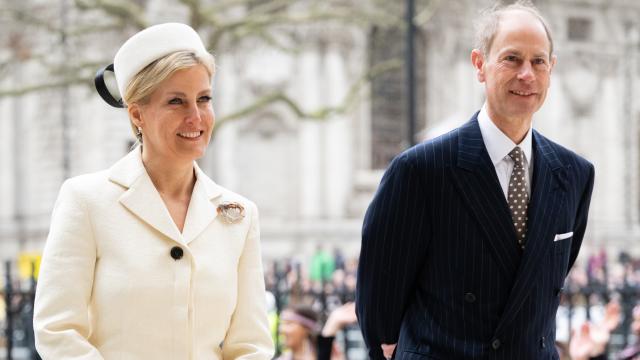 The Commonwealth service was the second one since the Pandemic died down, and the second one was not to be attended by a certain couple. Thank goodness. They didn't attend last year's event either, which would've relieved the royals who attended this year's service.
The Protests – A Small Hiccup
The protestors were screaming about Commonwealth countries that didn't support the gay community. Brittany reported that they were using megaphones and wouldn't be quiet for a half hour. It's possible that there were also anti-monarchy protestors too, but we're not sure, though it wouldn't be surprising if there were.
Other than that, everything at the Commonwealth service went off without a hitch. We may have also gotten Catherine taking a subtle swipe at Meghan for trying to nab one of her favourite designers. More on that in a different post.